Welcome to the Home Page of ICEVI, European Region

International Council for Education and Re/habilitation of People with Visual Impairment
Idea
Sharing information and knowledge on the field of education and rehabilitation of people with visual impairment.
Target audience
Professionals and others involved in the education and rehabilitation of children and young people with visual impairment.
---
The Next Typhlo & Tactus Book Prize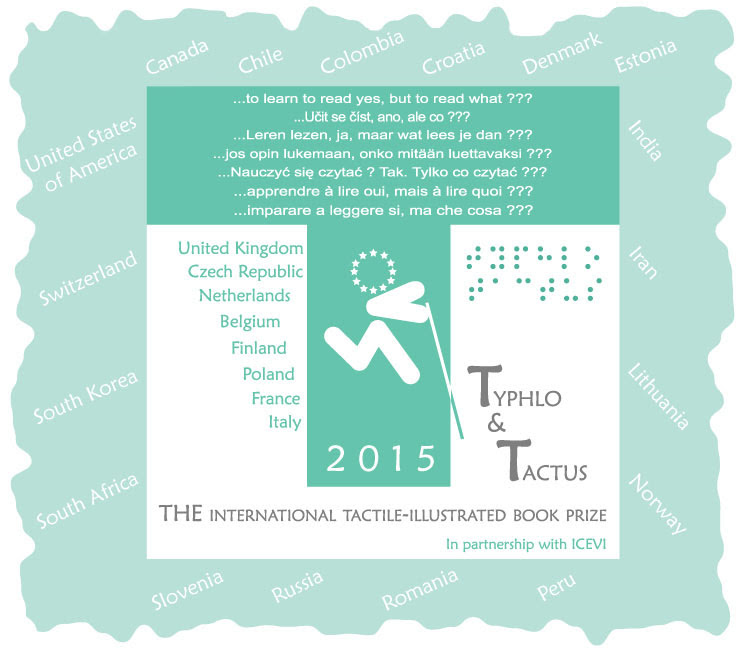 Date: 12-14 November 2015
Venue: Cannero Riviera (Italie)
Authors shall send their entry at the date fixed by their national T&T contact point.
For further information, please visit the Typhlo & Tactus website: http://www.tactus.org/
WHAT IS TYPHLO & TACTUS? TYPHLO & TACTUS is now open to any country in the world and partner of ICEVI.
But the aim of TYPHLO & TACTUS is still: more tactile illustrated books, better in quality, more tactialy efficient, for all visually impaired children.
---
What's new on this site?
see also more news